Supernode is a student-run space, and all our equipment will always be free to use to anybody in the UC Berkeley community. The door is open whenever a member is inside (which is a lot of the time!).
---
---
Access and Membership
Where is Supernode? We're located in 246 Cory Hall, the Chenming Hu Innovation Lab. Cory Hall is open from 7:30am–6:30pm on weekdays.
When is the lab open? The lab is open whenever a member is in the space. Members are expected to welcome members and non-members alike into the space whenever they are using it.
How do I become a member and get card key access? Membership gives you 24/7 cardkey access to Supernode. All you have to do is sign up for a training session and then be willing to take responsibility for the space while you are there. The training sessions themselves are an hour max and cover rules, safety, and basic equipment usage.
Student groups If your student group is interested in regularly using this space or requires storage please contact us.
Electronics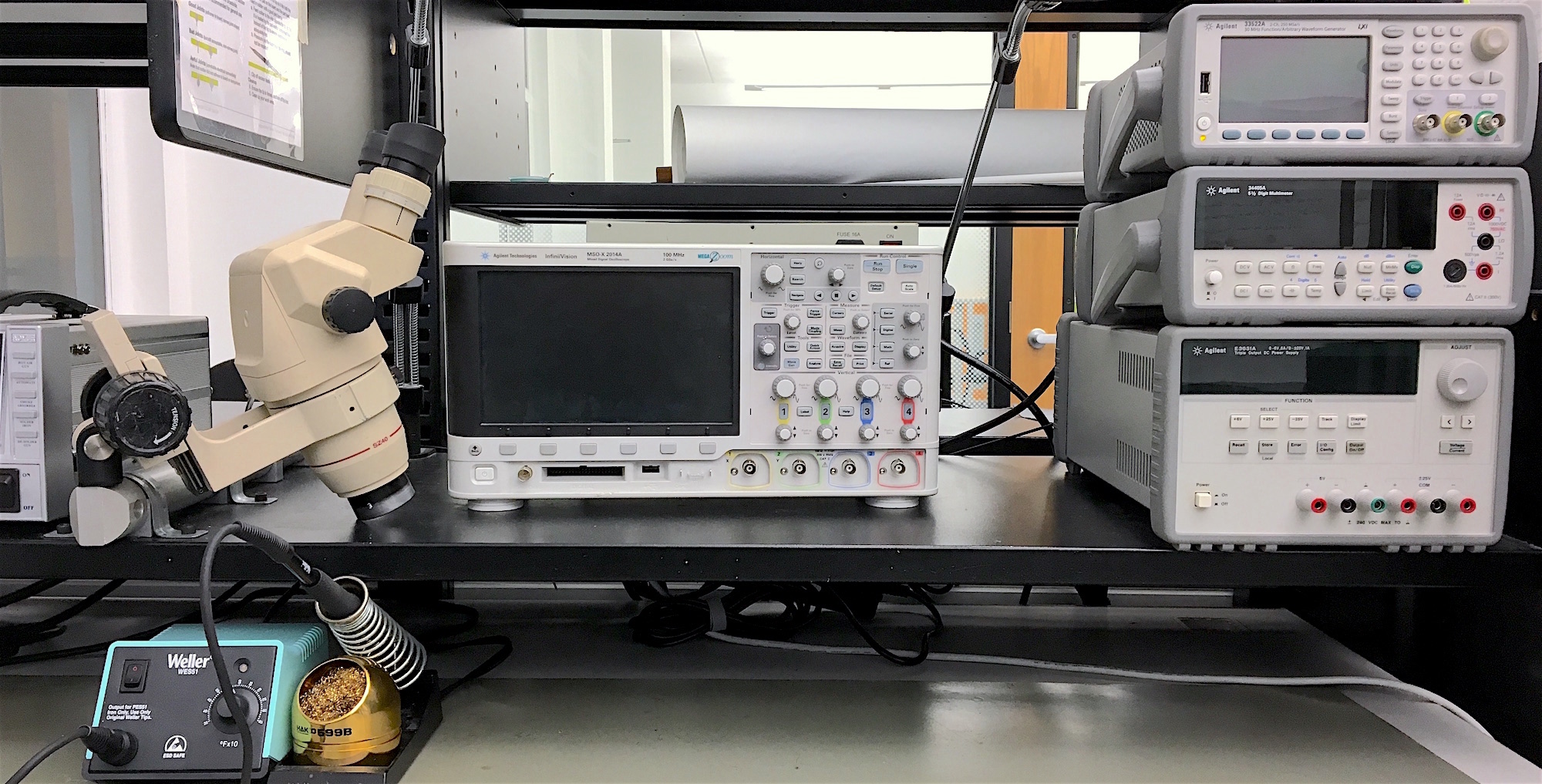 246 Cory contains two electronics workbenches with the same equipment as the downstairs introductory EE instructional laboratory.
We also have soldering equipment (including hot-air and a reflow oven), a stereo microscope, and a collection of breadboards, wire, and a wide assortment of components, all of which were either donated or purchased with grant money.
Fabrication

Our fabrication station currently consists of two FDM 3D printers, an Othermill, and a vinyl cutter.
These tools can be difficult to use! While anybody is free to use them, we highly suggest attending a training session, reading the documentation, and then getting in touch with us before using these.
Beginner's Guide to 3D printing
Vote in our 3D printing filament color poll
Storage
If you are interested in getting a locker or a box, please email the list. Space is limited. Assignments are on a semesterly basis. The full policy is here.
Cory Student Workshop
The Cory Student Workshop is a 24/7-access basic machine shop associated with Supernode for working on mechanical projects. The Workshop has many power and hand tools available for your use. Separate training from the EECS department is required, see this bCourses page.
Once you have done that sign up on this form (CSW Training Signup Sheet).
Amateur Radio
Supernode is closely associated with both the W6BB and NU6XB UC Berkeley amateur radio clubs. Join the mailing list (supernode-ham@lists.berkeley.edu, there is also a channel on our Slack) and fill out this form to get access to 532 Cory, the fifth-floor NU6XB station (requires amateur radio license).